Group Chat : Create or Join Groups Free
Group chats are so very popular nowadays. Although group chat fails when it competes with Private Chats (also known as DM or direct message), they are a great way to communicate.
So what are group chats? Group chats are always created or they exist in presence of more than one participant. For example, if more than two people meet at a coffee shop to chat that's group chat. If more than two people meet online to create a virtual group to talk, it will still be a group chat.
That should be enough to explain group chats. You may have heard of group chats on facebook, instagram and whatsapp and other media. But did you know those aren't the only platforms for group conversations. If I am may introduce you, there are several independent applications and websites used to create groups. So, next time if you have to create a channel for your friends, try independent websites.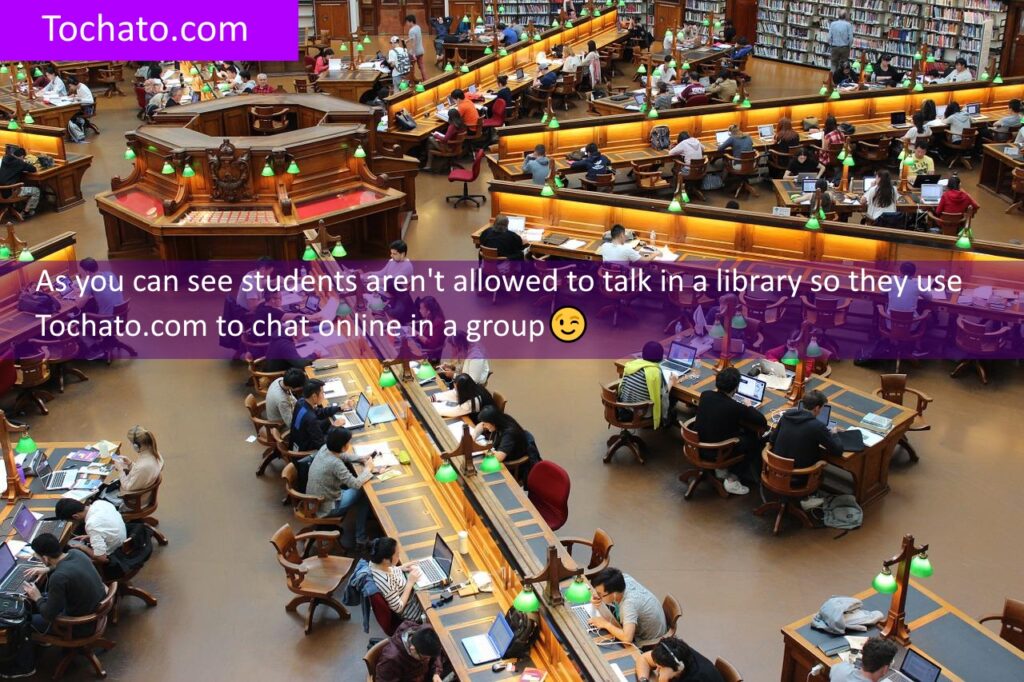 Benefits of Group Chatting
When compared to normal one to one conversations the flow of information is much higher in case of group orientation.
It cuts the need of individual face to face meetings as you can use groups for sending messages to a lot of people at the same time.
It will save your time. You will no longer be needing to send individual piece of information to every participant individually.
It can work as a fitting alternative to emailing. Groups support sending attachments and while you can use groups for live communication, its a commendable alternate to emails.
Images, videos, voice notes and and even video files – all of these are part of group collaboration. Group video calls and voice calls being the addition.
Tochato groups can handle a lot of participants more than the most popular apps for creating groups.
Fun things to do in a group chat
Tochato doesn't just let you create groups by simply adding more people to a direct conversation. You can create groups individually, each having their own name, purpose, and participants. You can then easily add users by inviting (sharing invite link).
Based on your mood, you can share memes. Search for GIF images and share. Share voice clips which you can record in live. You can also share your favorite youtube videos.
This has been pretty common nowadays in group. You can sing in a voice note and send it into groups for other people to react.
You can play trivia in a group chat. And even sing using lyrics when you don't feel like using voice notes.
Online Group Chat for schools
Tochato's groups are so easy to use for chatting and organizing a large number of people into single channel. Given how easily you can invite people into a group. You can use the invite link provided when creating the group. You can send the invite link to student's emails, or other contacts even on sms and they will be able to reach the group. The invite link will land them onto a customized landing page for your group with the name on it.
International Chat Rooms for Students